ReachLocal Adds Display to Search Offering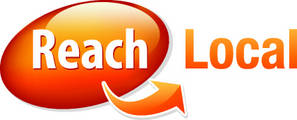 Clearly, SMB marketing is no longer just about local search and directory listings. While search remains an important piece of the pie, display is emerging in its own right.  Marchex, AdReady, Cobalt's Admission, MediaTraks, Mixpo and Jivox are among those companies that have been targeting SMBs and others for display (and rich media) solutions.
Now, ReachLocal, the independent sales company that pitches local SMBs on alternatives to Yellow Pages advertising, says it is going into selling display ads as well. The company has offices in 30 U.S. cities, as well as operating units in the U.K., Canada and Australia.
The launch of ReachDisplay "employs remarketing and optimization to make customer acquisition for local advertisers a better value," notes the company's press release. That's a lot of jargon, but it means two things: It is cookie-ing consumers who have previously visited a Web site and using the knowledge about consumers to create ad hoc local networks.
AlmondNet actually pioneered the practice several years ago, sharing high CPMs from highly targeted advertising with media providers that allow it to take an ad and place it on a network that features similar content.