Armstrong: IYP 'More Important, Not Less;' Hyperlocal 'Patch' Spreads
October 27, 2009

Uncategorized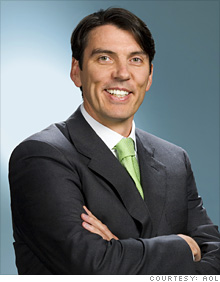 AOL CEO Tim Armstong, interviewed by John Battelle at Web 2.0 in San Francisco, gave a thumbs up to the future of the  Yellow Pages – at least, the Internet Yellow Pages. Noting that the Internet YP business is largely synonymous with small business marketing,  Armstrong said  that IYP "looks like early search.  People haven't shifted their behavior yet."  In the future, he added, Yellow Pages will be "exponentially better. There are lots of interesting companies working on this."
Armstrong also said that AOL's Patch.com, which he co-founded prior to coming to AOL, is getting a year to "see where it goes." He noted that Patch's purpose is to digitize towns, putting everything online, including school information, government information, business information and events.
Patch is currently in 12 towns in New Jersey and Connecticut, ranging from 15,000 to 50,000 residents. At the end of this week it will launch two more towns — Livingston, NJ and Ridgefield, CT. Today, the site announced plans to launch 11 new sites in Long Island and Westchester County during the next three months.
Patch.com President Warren Webster told us in a separate discussion that the Patch team has learned a lot about local communities and what people are interested in. "Police and fire information is very popular," and  "government news inspires a lot of debate," he said. Webster was surprised, however, that weddings and obituaries aren't more popular at this point — perhaps because users aren't yet conditioned to get that information from a local online site. School sports have been more promising.
Patch is just starting to sell advertising in the towns that it initially launched in. "We have a multi-prong revenue model, with fixed placement banners, classified ads and other products," he said.
In terms of competition, Webster noted there are several excellent independent sites, such as Myrye.com and Maplewoodonline. He hopes that Patch proves to be complementary to them, rather than strictly competitive. He also admires The New York Times' The Local, but says they are taking an approach that focuses on highlights. "We have a more comprehensive approach."