Google's Wojcicki at IAB: Display 'Has to Be' One of Largest Ad Markets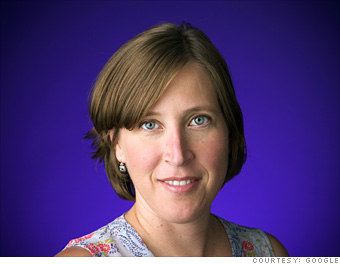 Google VP of ad products Susan Wojcicki told IAB's Leadership Meeting yesterday that "the display industry is one of the most innovative parts of the Web right now," and "will be one of the largest ad markets, if not the largest. It has to be," she added. "Everything is moving online."
Video, social and mobile will each play a major role for the growth of display ads in Wojcicki's vision. "Every campaign will have desktop, mobile, video and social elements," says Wojcicki, a core member of the Google leadership team since the company's inception, and a leader behind the integration with DoubleClick, which was acquired two years ago for $3.1 billion. She also noted that all display should be integrated with other ad types across the board to boost yield management.
"Video….will be one of the largest industries for us," adds Wojcicki. "It could be one of largest segments for display. And social too. Over time, everything is social. We haven't even figured out how social will play in different ad segments across [the] Web."
Indeed, Wojcicki notes that "ad models aren't clear in the new online world." But she expects volume for display to grow astronomically, in part, as Google moves buying to its auction process. Using auctions have boosted display sales by 130 percent, she claims. Ad syndication will also be vital for publishers, as we have seen with projects such as Citysearch's CityGrid. "Rather than having everyone come to your site, it will be your content and your ads everywhere."
Google is also working to create a seamless purchase process. "The buying process for display and online inventory is really difficult," she notes. "Inventory should be frictionless when you are buying it. Everything should be online. All creative should be checked automatically. With these principals in place, "there should be hundreds of thousands of display advertisers," she says.
Along those lines, DoubleClick has rewritten its buying program for publishers using Google technology. "It is one of the largest integrations between Google and DoubleClick," adds Wojcicki. "It is faster and fixes a lot of issues." The program has also been well tested, with more than 500 hours of User Interface time to "get it right," she says.