Mobile + E-Mail: WHERE Ties Up With Constant Contact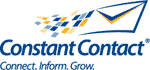 Mobile local ad network WHERE today announced an ad distribution deal with Constant Contact. To boost the value it delivers advertisers, WHERE will now add e-mail distribution via Constant Contact's platform. The latter meanwhile adds mobile distribution for its advertisers.
This first of its kind deal makes sense for lots of reasons. First, it increases distribution and reach of each network's respective advertisers with little overlap. Constant Contact's SMB advertiser base in particular should be fitting for WHERE's locally targeted mobile ad distribution.
There is also a component of this deal that focuses on daily deals/ group buying. Not only is this a hot area for consumers and advertisers alike, but it also taps into the assets WHERE gained with its September acquisition of LocalGinger.
So WHERE advertisers can create ads and daily deals, which now receive the benefit of e-mail distribution. This makes sense if you consider that the leader in the daily deals space, Groupon, has proved e-mail to be a conducive delivery platform.
The integration will take place on WHERE's merchant services portal by the end of the year. You can also see WHERE CEO Walt Doyle speak at our upcoming Interactive Local Media conference in December in Santa Clara, California. We'll get to hear a lot more then.