San Francisco's Opt-In Effort Advances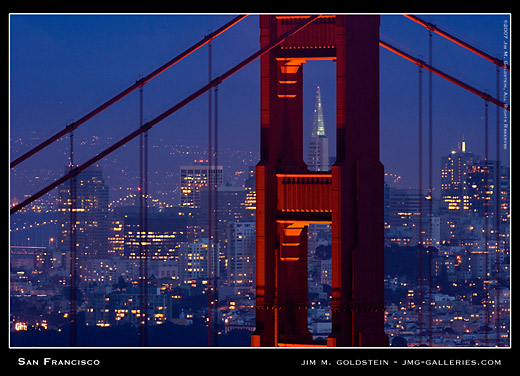 The San Francisco Board of Supervisors president, bent on banning the unsolicited delivery of phone books, has introduced an opt-in ordinance, as promised. The measured has gotten at least one endorsement with a 4-0 vote in support from the San Francisco Small Business Commission.
The directory industry, still waging battle with the city of Seattle over its robust opt-out ordinance, is gearing up to defeat or at least water down the San Francisco ordinance. This may represent the industry's biggest challenge yet as it fights an ongoing battle against an army of bloggers, activists and local legislators who view the unsolicited delivery of print directories as a nuisance and an environmental hazard.
The San Francisco measure, introduced by Board President David Chiu, goes beyond the Seattle ordinance and makes it illegal to deliver a phone book without prior permission of the recipient. That is the dreaded "opt-in" provision that gives any print Yellow Pages publisher palpitations.
Conventional wisdom says that opt-out is survivable for publishers because more people want or at least tolerate print books that popularly perceived, and the percentage who will take the time to opt-out remains relatively low. Opt-in is a much bigger threat to print. Opt-in rates could easily be as low as opt-out rates, and publishers would have to invest heavily in promotion to encourage opt-ins. In a highly competitive market, it is hard to imagine more than one publisher surviving an opt-in measure. It is conceivable in a market like San Francisco that print would disappear completely in an opt-in scenario.
What may save the industry, in the short term at least, is that opt-in is so punitive it might have trouble surviving a legal challenge.
USA Today ran a short article online today on the San Francisco opt-in effort, and included an online poll that asks readers if they believe unsolicited telephone book delivery should be banned. At this writing the poll was running 30 percent favoring such a ban and 70 percent opposing, with 555 votes cast. It appears a letter from the Association of Directory Publishers urging its membership to vote in the poll had some influence on the result. The tide turned against the ban within a short time after the ADP letter was sent via e-mail.
According to a Yellow Pages Association Legislative Update issued today, the next step for the ordinance is a vote in the land use committee on March 7. Assuming the ordinance passes the committee, a full vote could come as early as the next day.