Pittman Promotion Lifts the Volume of Radio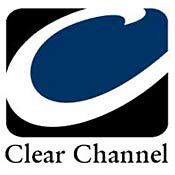 The news came over the wires this weekend that Bob Pittman has been named as the new CEO for radio and outdoor giant Clear Channel Communications. Pittman, who is the opening keynoter at ILM West Dec. 12 in San Francisco, steps up from Chairman, Entertainment and Media Platforms. Pittman is the first CEO of Clear Channel not to carry the name "Mays."
Clear Channel, which has 850 stations in the U.S., was the first radio firm to "go really big" after the Telecom Act of 1996 deregulated the market. At one time, it had more than 1200 radio stations. Clear Channel has had some measure of success but had a number of setbacks tied to various management problems (e.g., excessive expense cutting, endless reorgs, selling too much commercial time.)
After the exit of founder Mark Mays from the family business, Clear Channel has been in pursuit of a permanent CEO that could lead a company with a lot of legacy media and propel it into its digital future. Enter Bob Pittman, the co-founder of MTV who cut his teeth at Roberts Radio. After MTV, Pittman was CEO at Century 21, making it the first truly national real estate brokerage; CEO at Six Flags Entertainment; and President of AOL Time Warner, his highest profile position. Recently, he's been a very active investor in both broadcasting and digital media. Some of his investments include Thrillist, Daily Candy, Group Commerce Inc. and others.
Since joining Clear Channel as an investor and chairman of its media and entertainment platforms, Pittman has focused on iHeartRadio, a Pandora rival. Clear Channel used the incredible promotional power of its radio properties to bring to market a digital audio product that it believes will surpass Pandora. The lead up to the event that launched the new service was all that radio has delivered for its clients for years but with a digital hook of their own at the end.
With Pittman at the helm, Clear Channel now has a CEO that has the street credibility in the digital world that has to be taken seriously by all of Clear Channel's competitors both locally and nationally. That credibility should make it easier for Pittman to sell his vision to his internal team, too.
"The problem is that advertising comes slowly to any new medium or product," Pittman told The Los Angeles Times in May. "When I was at MTV, we projected $10 million in ad revenue for the first year. We did $500,000 and almost went out of business."That's how slow advertisers are to warm up to new media. But over time, it will grow."