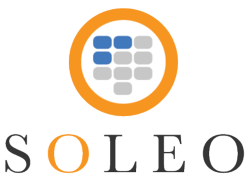 Call-based advertising player Soleo Communications took an important step recently with the launch of its Call Generation Portal, a new service that allows small, medium and large merchants (or their agencies) to create an account with Soleo to purchase phone-based leads. It's essentially a self-serve pay per call platform.
Calls are of course a robust lead source for businesses of all sizes. BIA/Kelsey's Local Commerce Monitor™ has consistently showed that calls are SMBs' preferred lead format, topping even in person visits. In the latest wave of LCM, 69 percent of SMBs rated calls a good or excellent lead source, compares with 59 percent for in person visits.
Merchants using the portal to set parameters like location, type of business, and day parts in which they want to receive calls, for example. There is also a campaign management tool where merchants can set bid prices, etc. Soleo generates about 300 million per month from a multitude of sources.
"The pay-per-call industry is beginning to show its true potential. Because calls are real, we see call-based leads increasingly replacing clicks as the currency of choice in the mobile search market," said Dan Gallagher, CEO of Soleo, in a prepared statement. "We are introducing new ways for merchants of all shapes and sizes to become part of this exciting paradigm shift."